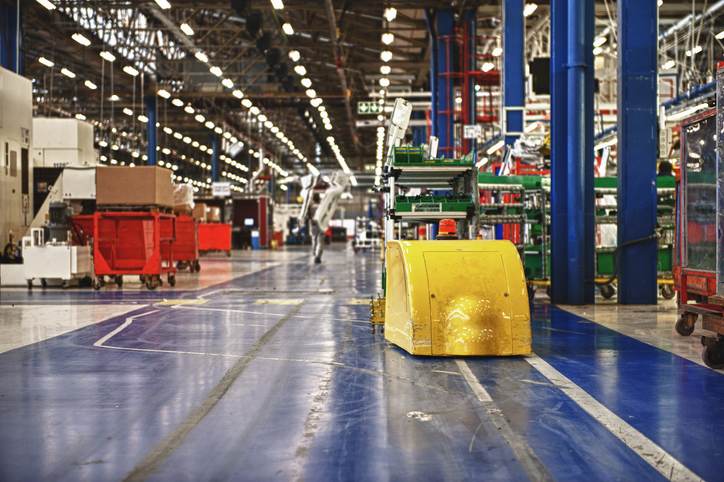 Since COVID, there has been talk about why JIT (Just-in-Time) inventory doesn't work. We all saw the impacts on delivery from several major companies that were extremely lean and had a full supply chain focused on JIT. Anyone trying to buy a car over the last couple of years felt the impact, it often took months for delivery.
However, to say that pull systems, which are part of JIT, don't work is also an overstatement. In our experience, pull systems have real value, but they rarely are the 100% solution to all situations.
Here Are Some Reasons You Should Consider Implementing a Pull System:
Pull Systems Allow You to Better Manage Your Workforce
When you use some form of pull systems, you are not making a product (or sub-assemblies) until you have demand. This means that you can rotate your labor to work on products where you have customer orders and can expect to bill quickly. Additionally, you save labor dollars by not having work added to products that you can't sell immediately and sit in inventory for months if not years. Those are hours and dollars you could have invested in immediate demand or not had to hire those extra temporary workers to build products you couldn't sell right away.
Pull Systems Give You More Time to React to Product Changes
We have all had a time in manufacturing where a change was needed to a product, sometimes urgently and critically. When the ECO (Engineering Change Order) was issued, you had to re-work all the finished goods or finished sub-assemblies you had in stock. The worst case was when you couldn't make the change, and the products had to be scrapped, wasting time and money. With the pull system, you aren't building until you have demand, which reduces, if not eliminates, the risk of re-work or scrap on products. You can make the change first, then build the demand.
Pull System Gives You More Freedom to Manage Customer Demand Changes
The only truth about a forecast is that it's always wrong. Demand changes from customers. With a pull system, it is easier to adapt to changes in demand. One customer might be going down while another is going up. Product A might be increasing while Product B is declining.
A pull system creates the flexibility to change quickly from one product to another as you don't have large orders on the line building for stock. This allows you to reduce your finished goods and prevent overproduction.
Pull Systems Can Reduce Your Inventory Valuation
By building only as you have demand, and by pulling inventory through from the supplier to the production line, you end up stocking less inventory in-house. Additionally, because you don't convert to finished goods until you have demand, your value of finished goods is also lower than in a push system. You haven't added the extra overhead and labor to materials until you need them. You can also adjust how much inventory you keep in the warehouse based on current demand and lead-times.
Most companies were caught off guard with their JIT programs and pull systems during COVID when lead-times dramatically increased. The amount of inventory people had in the warehouse and supermarkets was insufficient for the new extended lead-times. This is why you should always monitor and adjust your pull systems based on lead times and demand.
Pull Systems Optimize Your Physical Manufacturing and Warehouse Space
As noted above, inventory levels are typically lower when you have a pull system. This creates open space on your production line and warehouse where you can scale new opportunities without the capital expense of adding more square feet. Your finished goods and sub-assembly levels are lower, and typically storing component materials takes up less space than finished goods.
One of the pain points during COVID and the subsequent global supply chain challenges was that we simply didn't have clear visibility on when parts would arrive or how many. Pull systems can't work in that situation. There are also some industries where the set-up costs are so high that building excess products make sense versus pulling. But for most of us, pull systems give us the flexibility we need to effectively run our business in a cost-effective, value-added way. Want to learn more about how we manage manufacturing? Check out our previous blog on pull systems!
Photo Sourced from Getty Images: #185237251