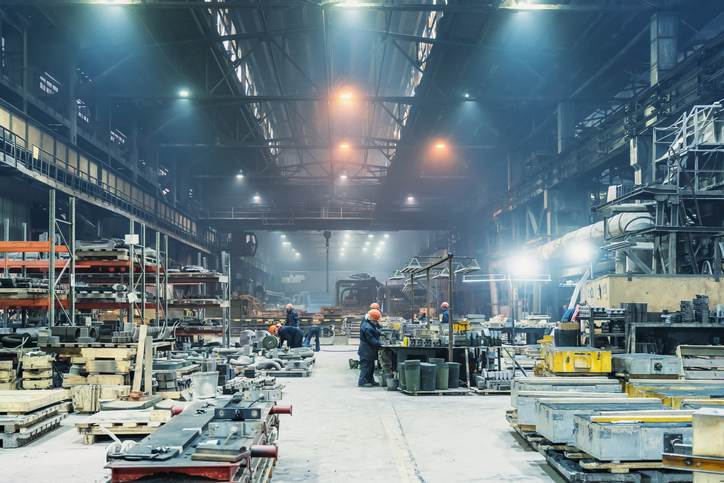 Since the start of the global pandemic, trips to the grocery store found empty shelves and purchasing limits on various goods. We couldn't find face masks, toilet paper, hand sanitizer, meat or milk.
As months passed, news stories highlighted the huge backlog of container ships around Los Angeles waiting to be unloaded. Ford, GM, Toyota, Jeep, and dozens of other companies shut down production at various times because they were missing semiconductors (chips) inventory.
Supply chain shortages and their impacts are becoming daily news. Frustration is at an all-time high!
As consumers, we are frustrated by the increasing costs and ongoing shortages of everyday items. If you are a manufacturer, these same challenges are wreaking havoc with your production schedules and customer deliveries.
Who thought it could be worse than the early COVID lockdowns?
Part shortages, increasing component costs, growing transit times, and labor shortages are having major impacts on your business. Everyone is looking to find ways to mitigate supply chain risks, which has never been so challenging.
It's clear that if you don't change your supply chain strategies:
At best:
Costs will increase – reducing your margins
Delivery times will push out – frustrating your customer
At worst:
Ongoing part shortages – could cost you your business
 Is it possible to find a strategy that will work in this market?
With all the current risks impacting our supply chains, many companies are beginning to rethink their long-term supply chain initiatives. For decades companies have worked hard to establish complex global supply chains networks. Considering the current global situation, is it time to reexamine that strategy?
Recently a friend sent me a blog titled "End of Globalization."
This article included quotes from several financial and economic experts who stated that the economic globalization we've experienced is ending and instead turning to protectionism and self-reliance.
Atlanta Fed President Raphael Bostic said: "The tragic war in eastern Europe will further momentum toward reorienting production and supply networks away from pure cost minimization and toward resilience and risk tolerance. Supply chain disruptions [also] caused by the coronavirus pandemic prompted business leaders to start diversifying supplier locations and firms, increasing inventories, and bringing production closer to final markets to maximize reliability. Think of it as a shift to just-in-case inventories from just-in-time."
It seems clear that we will reconsider our global supply chain strategies if we want to de-risk our supply chains.
Is it Time to Consider US Manufacturing?
Over the last decades, there has been some efforts to regionalize supply chains, but they never really stuck. However, after what we've experienced in the last 2+ years:
A global pandemic
Never before have catastrophic supply chain shortages
Global transportation costs at all-time highs
Global transit times increasing
War between Ukraine and Russia
Reoccurring COVID-19 lockdowns in China
This is the time to explore how your supply chain would benefit from US based manufacturing.
Reasons to Consider US Based Manufacturing:
Transportation costs
Taxes and Tariffs
Transit Times
Geopolitical and Natural Disasters
Contractual Elements
IP Protection
Brand Management
US Government Incentives
End Customer Proximity
Changing your strategic supply chain initiatives is a complex task and any supply chain move has risks. But what are the risks to your business of doing nothing and hoping things return to normal? Even as I write this blog, several Chinese cities are once again locked down to combat a new COVID variant.
If we want to stay competitive, we must start to review where we buy components and adjust our supply chain strategies.
Over the next few blogs, we will look at some of the top reasons to consider re-shoring or launching your new product in the US. We will also explore the risks of those transitions. Please join the conversation as we expand on the various reasons US based manufacturing makes sense now. Looking to see how US based manufacturing compares to your current provider? Contact us today!
Photo Sourced from Getty Images: #1365029556